About Us
We've been serving the Madison area for 8 years with quality and service that goes beyond anyone else.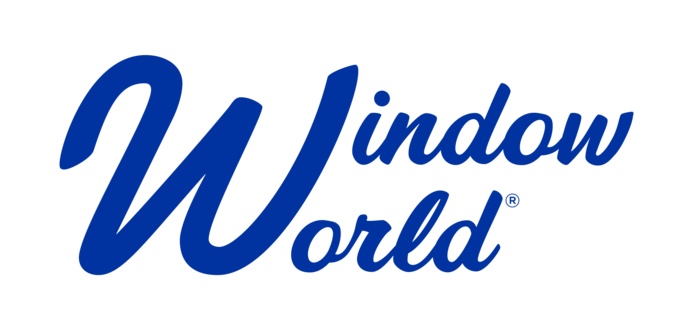 Our Story
Window World of Madison
Window World of Madison is locally owned and operated by me, Michael R. Davis.
I have over 40 years of construction experience in Wisconsin.
In 1999, I met and hired Window World on a construction project that I managed in Wilmington, NC. Window World produced and delivered, proving to me that day that they live up to their motto "Simply the Best for Less".
I saw the opportunity with Window World and purchased the Milwaukee, WI franchise in 2000 (store #15). In 2004 I added the Racine and Fond du Lac franchises, and in 2010 the Madison, WI franchise. Throughout the years I have grown a family business that has proudly and professionally installed and warrantied over 165,000 quality windows in East Central and South Central Wisconsin. We have continuously earned an A+ rating with the Better Business Bureau of Wisconsin.
In October 2015, I sold the Milwaukee, WI and Racine, WI franchises to my daughter and son-in-law who have grown and worked with me since 2001. I continue to own and operate my remaining two franchises. At our Madison location, I work with the help and expertise of our General Manager, Eric Krueger and Administrative Manager Lisa Sandblom.
We have showrooms at both of my locations to showcase our quality products and services.
We professionally serve the following counties from the Madison store location: Dane, Columbia, Green, Rock, Iowa, Sauk, Lafayette, Adam, Juneau, and Jefferson.
Our team is proud to serve the community, providing exceptional value and service to customers living in East Central and South Central Wisconsin areas.
Team Members: Michael Davis, Eric Krueger, Lisa Sandblom, Preston Sandblom
Meet the Team
Meet the Window World of Madison Family!
Michael Davis
Owner
About Michael
MIchael Davis is the Owner of Window World Madison and Window World Fond du Lac. He has over 40 years experience in the home improvement industry, over 20 of which have been as owner of a Window World franchise.
Find out what customers are saying about our unbeatable service and quality.
Windows world almost saved 3k for me Thanks WW. Jamie is very professional and respectful. I would give him ⭐️⭐️⭐️⭐️⭐️⭐️⭐️⭐️⭐️⭐️stars.
- Packer
The History of Window World
A peak inside the world of Window World.
Window World® is America's largest replacement window and exterior remodeling company, offering quality windows, doors, siding, shutters and more, with over 200 locations nationwide. Despite the ever-changing landscape of the home improvement industry, our promise has remained constant since our start in 1995, "Superior Products, Professionally Installed, at a Guaranteed Low Price."
Window World has sold over 17,000,000 windows to date, including 1,000,000 windows annually since 2009. In addition to being awarded the ENERGY STAR®, our windows, siding, and doors have earned the Good Housekeeping Seal, an accreditation reserved only for products rigorously tested by the Good Housekeeping Research Institute and verified as trustworthy. As we celebrate over 25 years in the industry, Window World is proud to offer a comprehensive suite of products for a true exterior transformation.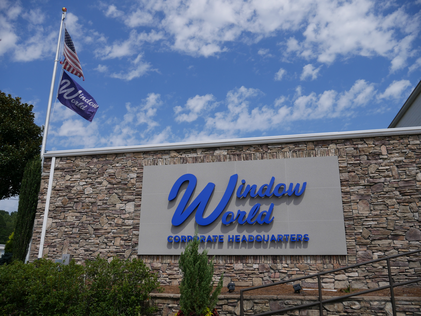 Window World Headquarters
North Wilkesboro, NC
Additionally, through our charitable foundation, Window World Cares®, the Window World Family provides funding for St. Jude Children's Research Hospital®. Since its inception in 2008, Window World Cares has raised over $10.75 million for St. Jude. Window World, Inc. also supports the Veterans Airlift Command, a nonprofit organization that facilitates free air transportation to wounded veterans and their families. To date, Window World has sponsored over 115 missions throughout the U.S., surpassing more than $2.5 million in donations and in-kind contributions.
Window World Gives Back
At Window World, we take service seriously.
For us, service extends beyond the customer — it's about serving the entire community. We believe in putting our money where our heart is, raising financial support for organizations that inspire us to be better people.
Window World Cares
Window World Cares® is a foundation devoted to raising money for St. Jude Children's Research Hospital®. Since its inception in 2008, Window World Cares has raised over $10.75 million for the hospital, and we show no signs of slowing down.

We're known for our service — but don't just take our word for it.
We take great pride in delivering top-quality products and unbeatable service. We are respected by customers and experts alike, which is what has helped us become America's largest exterior remodeler. But don't just take our word for it — take theirs.
Blog
Get design tips, product info, and expert guidance for all things "home."